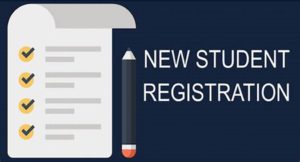 In preparation for the 2023-2024 school year, the Board of Education is seeking the cooperation of parents/caregivers in registering new students for the StrongStart Early Learning Program, Kindergarten and Grade 1 to 12 for the upcoming school year (2023-2024) in Coast Mountains School District.
It is important that parents/caregivers take note of the specific registration deadlines and procedures.
Please visit the following pages (click on the links below to view) for the specific registration details, deadlines and options on how to register your child for the StrongStart Program and Kindergarten to Grade 12.  These pages can also be viewed on the main page of the School District's website located under the Parent Resources tab.
2023-2024 New Student Registration & Cross Boundary Application
2023-2024 Kindergarten Registration Procedures
2023-2024 StrongStart Early Learning Program Registration Procedure
A general overview for the information of parents/caregivers:
The StrongStart Program provides parent/caregiver participation and a learning program for children 0 to 5 years of age.
All School District 82 elementary schools offer full day Kindergarten for our youngest learners.  To register, children must turn five years of age by December 31 in the same calendar year that they begin school.  Registration for Kindergarten takes place from January 16 to February 24, 2023.
The Cross Boundary procedure for Kindergarten to Grade 12 is detailed for parents/caregivers interested in an out-of-catchment area school for their child to attend.
Students who opt for French Immersion usually enter the program in Kindergarten and continue their French studies through to grade twelve.  In Grade 12, students receive a 'Double Dogwood' (a bilingual graduation certificate).  Students may also begin the program in Grade 1.  Please visit the Kindergarten Registration Procedures page for details.
Should you require further assistance, please contact Carole Gagnon, Executive Assistant at the Coast Mountains Board of Education Office at (250) 638-4401 or via email at carole.gagnon@cmsd.bc.ca.